WELCOME, FIRST-TIME DONORS!
START EARNING TODAY!
Donating plasma is safe and rewarding. Plasma donors are compensated for every complete donation of blood plasma via a reloadable Visa debit card within 30 minutes of completing each donation.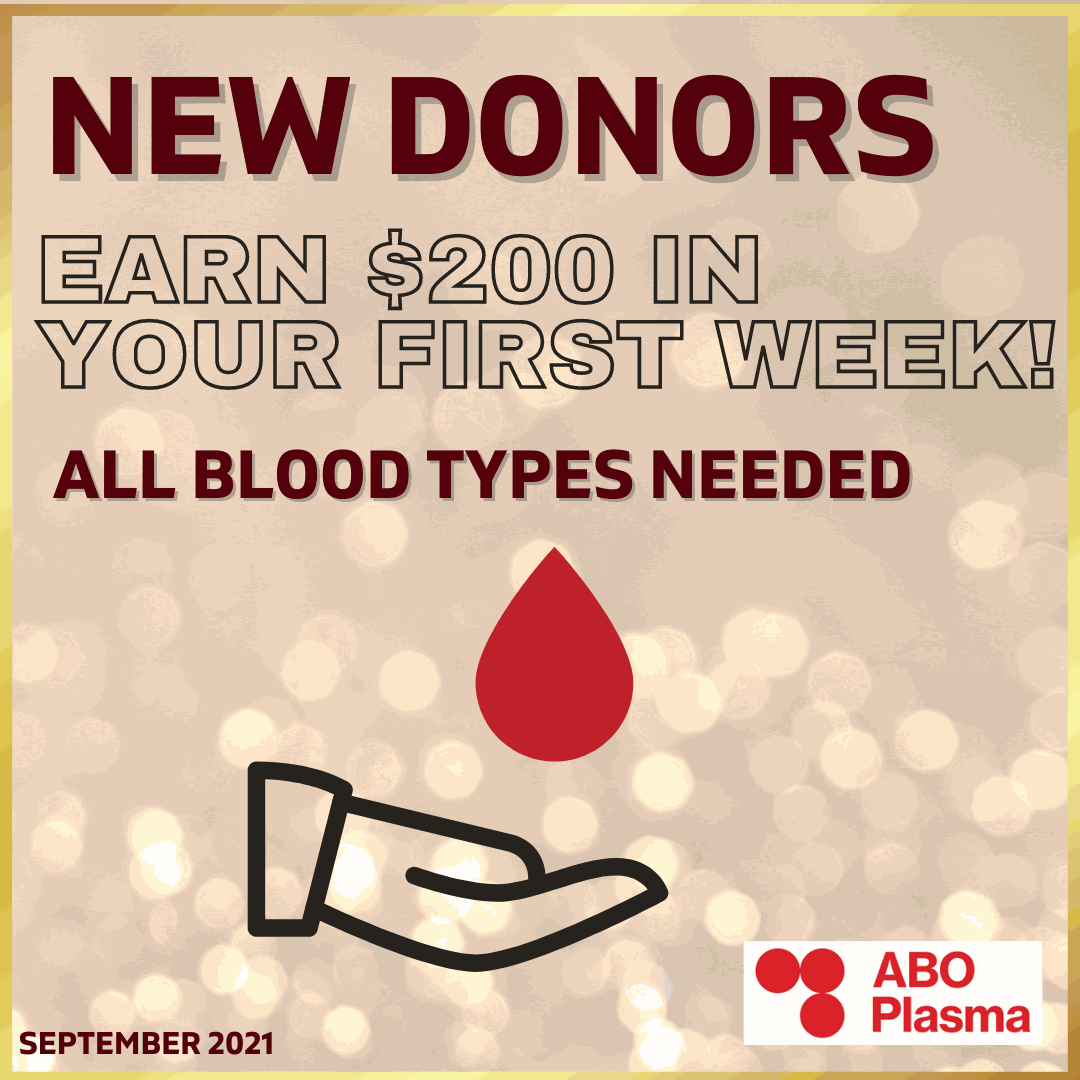 As a first-time donor, you are eligible to receive $100 for your first 2 donations completed within your first 30 days.
Subject to eligibility requirements.
Plasma Donations are more important than ever to help fight the global COVID-19 pandemic. Sign up today to become a donor to get paid and help save lives in the process!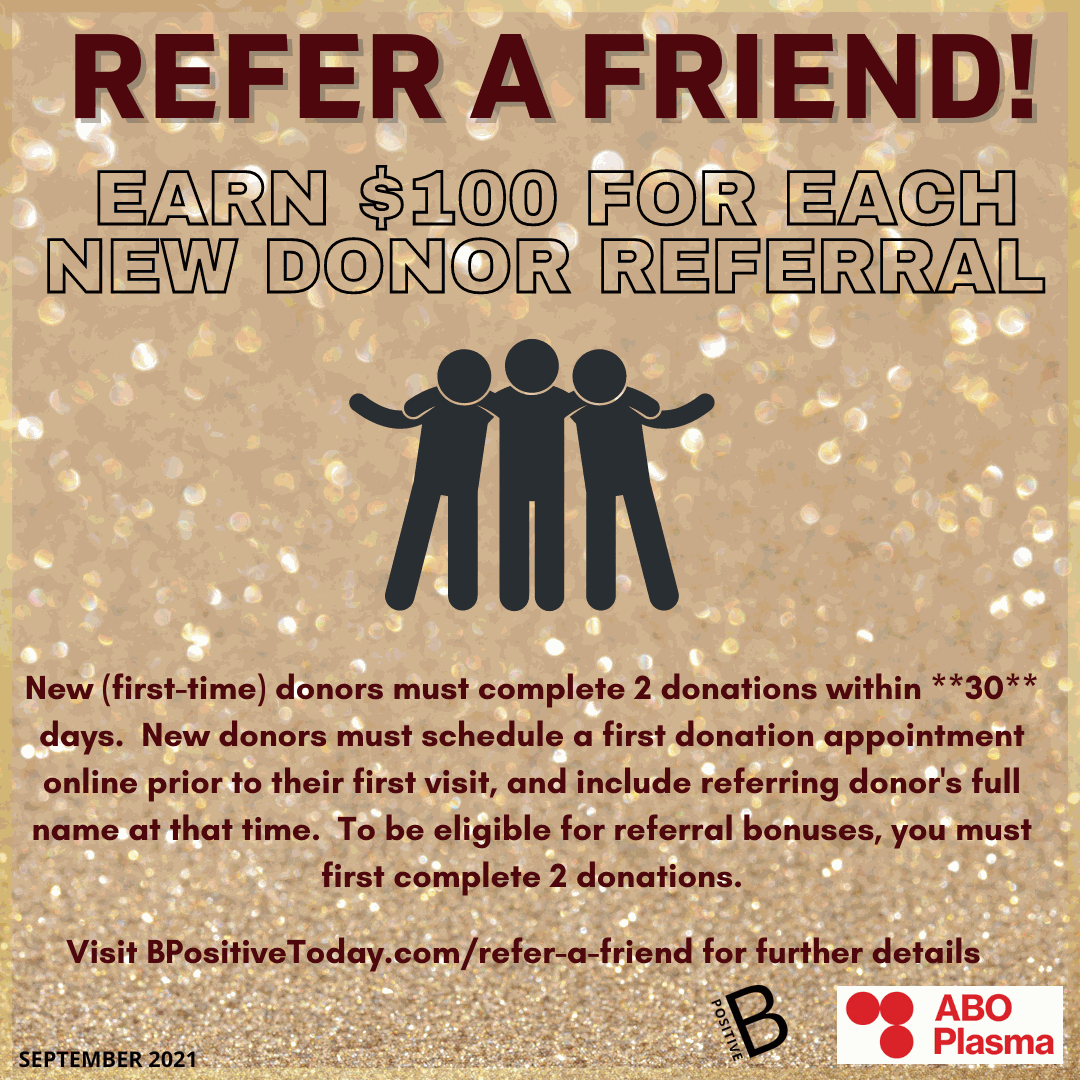 To earn a $100 referral bonus, first-time donors must complete 2 donations within 30 days AND must list the full name of their referring donor when they schedule their first donation online. Subject to eligibility requirements.
To earn referrals: You must be a qualified donor with at least two donations. Referrals will be paid to your B Positive Visa loyalty card within 3 business days (Monday - Friday).